Commercial UAV Expo 2022
-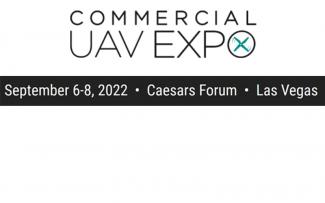 Commercial UAV Expo, presented by Commercial UAV News, is the leading international trade show and conference focusing on the integration and operation of commercial UAS.
Commercial UAV Expo showcases the world's leading commercial UAS technology from airframes to sensors, software to services and more. Compare and qualify hundreds of the newest solutions all in one place. The latest ideas, observations, and predictions from a variety of industry experts: innovators, regulators, end-users and more.  What trends and technologies do they see coming?  What new challenges and opportunities lie ahead?  How can you and your company prepare, anticipate, and benefit in a rapidly evolving environment?
Join on September 6-8, 2022 at Caesars Forum, Las Vegas to connect, learn, and drive the industry forward as we create a new future. Registration is now open!
Venue
Caesars Forum, Las Vegas