DroneX - Trade Show & Conference
-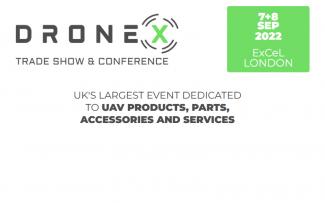 Drones are changing workflows in many industries and improving safety. More and more companies are using drones for various purposes.
At the DroneX Trade Show & Conference, you can reimagine the possibilities of unmanned flight and learn firsthand about the latest technological advances.
DroneX Trade Show & Conference will take place on September 7 and 8, 2022, alongside the Helitech Expo 2022 in London. Over 100 experts will share their knowledge, experience and advice on a wide range of UAV topics in the fields of "Commercial", "Emergency Service & SAR", "Military & Defense" and "Urban Air Mobility".
There will also be a variety of theaters and live demos. For example, the Keynote Theatre is one of the standout features of Helitech World and DroneX 2022. In a large, open theater, you can hear seminars and panel discussions from industry leaders discussing what the future of the drone and helicopter industry looks like.