FLYBOTS Get together at ILA Berlin 2022
24 June 2022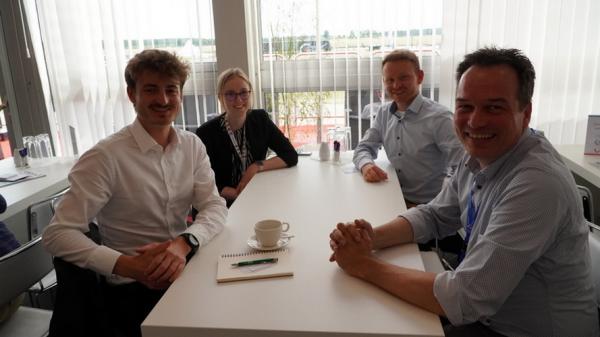 As part of the ILA Berlin 2022, a small "FLYBOTS Get together" took place on June 24, 2022 from 1 - 2 p.m. in the joint chalet of the state of Lower Saxony with its partner states Bavaria, Bremen, Hamburg, Schleswig-Holstein and Mecklenburg-Western Pomerania.
Prof. Dr.-Ing. Jens Friedrichs presented the project "Flybots - Drone Test Center Braunschweig Stage 1". Furthermore, we had the pleasure to meet a new potential FLYBOTS member: Fabian Binz from Urban Ray! Andreas Seel (IPH - Institut für Integrierte Produktion Hannover gGmbH) and the Lower Saxony Ministry of Economics, Labor, Transport and Digitalization also actively participated in the get together.
We are looking forward to further FLYBOTS Get togethers and activities with and for the FLYBOTS community. Feel free to approach me and my colleagues with your ideas.
More information and sources
Blogs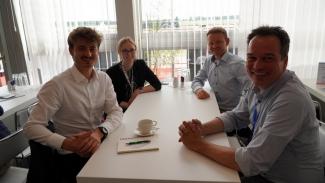 FLYBOTS Get together at ILA Berlin 2022
FLYBOTS get together at ILA Berlin on June 24th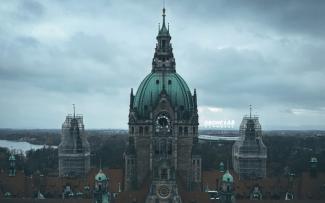 Hello (FLYBOTS) World
Hello dear FLYBOTS community, my name is Gilbert Linn and I have been working for LNC LogistikNetwork Consultants GmbH in Hannover since January 2022. I am employed as a research assistant and support the state initiative Niedersachsen Aviation and the interactive platform FLYBOTS.INFO.
From civil aviation to FLYBOTS
From civil aviation to FLYBOTS