Drones in industrial application - potentials for SMEs
-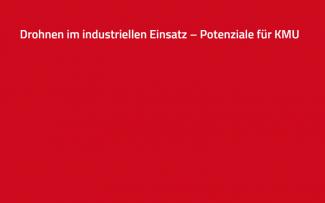 Their use in the commercial sector is familiar to many: Unmanned aerial systems (UAS) - also known as drones. But are drones also useful and profitable in the manufacturing industry? What fields of application already exist? What are drones suitable for in industrial use and what laws must be observed when using drones?
In this webinar on August 30, 2022 from 9:00 to 10:30 a.m., you will learn about the technological and safety fundamentals for industrial drone use in companies. You will work out challenges and potentials of different types of drones using practical use cases as examples and evaluate them in an open discussion together with other companies. The aim of the workshop is to provide an overview of the technical and legal fundamentals of drones and to highlight opportunities for industrial use.
The registration link for this free webinar can be found here.
Organizer
Mittelstand-Digital Zentrum Hannover
Contact person organizer
Andreas Seel